Chocolate of the Month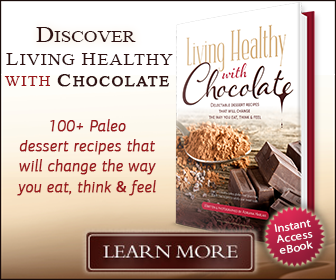 Neither I nor anybody else really has to sell you on the beauty of the chocolate of the month club. I mean, hell, chocolate is one of the top five most popular "foods" on the planet! Get a membership for yourself, your neighbor, your co-worker, for every member of your family, and you would not only not be making a pest of yourself but may just be elevating your social status (to say nothing of the endorphins you will be helping to kick in and elevate).
The bulk deal of the chocolate of the month club can't be a bunk deal, really, provided you stick with the renowned or tried-and-true chocolatiers. Consider, for instance, Grand Cru, Patrick Coston and the Art of Chocolate, Green Mountain, The Flying Noodle, Fritz Knipschildt, and even the more mainstream Cadbury, Russell Stover, and Lindt.
Consider the chocolate of the month club that does not lock you in to a year's worth of chocolate (unless you want it) if you want to do a trial run with, say, a half a year or three months, to start. And try for a club that will send not just the same one-pound box each month but will mix it up with chocolate greeting cards, chocolate roses, chocolate DVDs, cars, etc.!
And keep in mind that the chocolate of the month club membership you buy for others should be purchased from a chocolate maker who offers real and "good" chocolate. Find about fat and oil content, for instance, or the amounts of extra, unnecessary sugar added, so that you are investing in more chocolate and less crap.
I am in no position to critique at any official level, but one of the well-known chocolatiers (not Sees) you might find in malls offers chocolates I find terribly waxy and way too fatty. If I were to do a chocolate of the month club, I would, then, steer clear of a company just because it has presence or big money in advertising and name-branding.
Yes, the company should be known, but maybe when you check out which chocolate of the month club to subscribe to, you will go on the reports and reviews of closest friends and loved ones. If they have gushed over a brand they receive from a granddaughter back east or if they always give gift certificates to the local chocolatiers at Christmas, then find out of they have a chocolate of the month club, ask questions (about mailing procedures and schedules, bonuses, payment plans, etc.), and go with what has worked for you or others in the past.
I guess it's common sense that if you don't like a particular chocolate maker, you would not support him/her/it with a chocolate of the month club membership, and surely wouldn't offend your friends and other loved ones, or their palettes.