Chocolate as Christmas Gift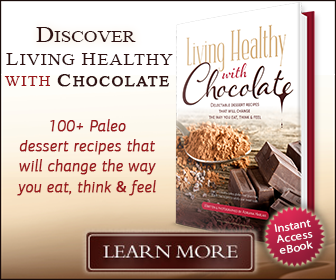 Know any chocolate lovers on your Christmas list this year? There is an endless stream of chocolate gift sets you can choose from – some with nothing but chocolate, and others with a variety of items in the set.
For the refined pallet or chocolate connoisseur, you'll want to order the Leonidas Belgian Chocolates. If your gift recipient loves chocolate, they'll be opened up to a new world of taste once they have these. They'll get truffles, pralines, and butter creams with many flavors – like Antoinette, which tastes like a smooth Brandy, or Eve, a milk chocolate blend with banana filling.
Another top of the line chocolate gift option would be the 60-piece Deluxe Brown 3-Drawer Mahogany Chocolate Box. A gorgeous Mahogany tiered box acts as a display case for your recipient's fine chocolate, layered with dark and milk chocolate. The sweet treat contains no preservatives and has 100% European ingredients.
Many chocolate lovers also like wine, so the Prestigious Wine & Chocolate Gift Basket is a nice choice. They get truffles and toffee as well as chocolate covered sweet treats, al packaged with a lovely Cabernet Sauvignon bottle of wine.
Here's a name every chocolate lover on your Christmas list will recognize: Ghirardelli – and they have a Ghiradelli Deluxe Chocolate Gift Basket that's to die for. It's a huge assortment of top gourmet chocolates, like the Ghiradelli squares, toffee or Espresso chocolate bars, and more.
One of the most popular (and more affordable) options for your chocolate loving friends and family is the Chocolate Sampler Gift Basket by ig4U. This cute woven bamboo basket is filled with treats like peanut butter cups, marshmallows, chocolate covered nuts, truffles, cookies and milk or dark chocolate pieces.
You can find a myriad of other chocolate gift baskets at all sizes and price ranges. Some of the sets are a little more unique than others. The Anthon Berg Chocolate Liqueur Bottles Gift Box is one such item.
If you know someone on your list who enjoys liquor and chocolate, then consider this gift. The box comes with sixteen chocolates filled with certain liquors, including Grand Marnier, Cointreau, Jack Daniels, Drambuie, Southern Comfort, Cutty Sark, Ricard, Jim Beam, Sauza, Stolichnaya, and Beefeater.
If you have any Oprah Winfrey fans on your list, or just someone who enjoys hot chocolate around the Christmas season, then consider getting them the Serendipity Frozen Hot Chocolate Party Box.
She featured this on her Favorite Things episode, and it's been a bestseller ever since. It comes with 18 ounces of their secret hot chocolate mix, two huge goblets to drink from, and the secret to making their perfect cup of hot chocolate.