Chocolate Holiday Gift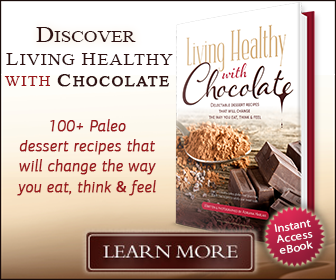 What better way to celebrate the Christmas season than with a chocolate holiday gift? This most favorite confection has become a holiday tradition that many of us truly love, especially those of us on the receiving end. Following are some great ideas in the chocolate Christmas present theme that serve as tasty inspiration.
Humor is an important element during this stressful time of year. If you know anyone who gets a little tense during the Christmas season you can inject a little humor into your chocolate holiday gift. There are a couple of options that are certain to evoke giggles and smiles.
The Christmas Survival Chocolate bar is a prime choice for stress-out friends and relatives. What could be more relaxing than a chocolaty escape? You can find this funny holiday chocolate bar conveniently on the Internet. This is a favorite choice for anyone who loves a laugh along with a treat.
Another great humorous choice is the Mistletoe Man Magnet. Now, this Christmas chocolate present comes equipped with mistletoe but I a'm sure that the chocolate is alluring enough for most of us. The recipient is instructed to hold the bar over his head for optimal results. How irresistible is that?
Humorous Christmas presents are wonderful but there are occasions that call for something a little more serious. Whether you are looking for a great corporate Christmas gift to distribute or you just want to impress someone special. The wooden box assortment is ideal for you.
Companies that offer the wooden keepsake box along with the chocolates typically include seasonal flavors that are available during this time of year. Some of my personal favorites are the cherry blossom which is a fine mix of dried cherries, marzipan and deep, dark chocolate.
You can''t go wrong with the espresso flavored confections. These treats merge two favorites that most adults have come to know and love. You can find the espresso versions infused with a hint of hazelnut or vanilla. This is one of the most popular choices for this season.
Other Christmas-inspired flavors include sparkling cinnamon and rich raspberry. Of course, there are plain milk and dark chocolates in the mix as well. The wooden keepsake box is a wonderful choice not only for the treats but for the container as well. It is rare to find a keepsake along with a chocolate holiday gift.
When you are shopping around, try browsing through your chocolaty options this season. Your friends and family will be thrilled that you did.